Fishing in St Augustine, A Memorable Experience
The St. Augustine Fishing Experience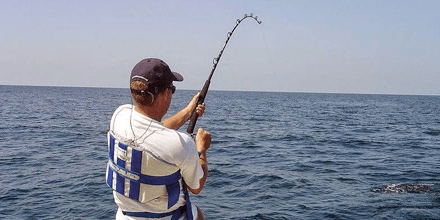 Vacations are an integrated part of a happy person's life. However, it is very important to select your tourist spot to maximize it. St Augustine is one of the most attractive tourist destinations in Florida and the entire United States of America. The reason behind the attraction is the fabulous scenic beauty and the things to do in the historic city.
If you are in vacation and only walking down the streets to visit historic places or natural landscapes, it might become monotonous. But St Augustine is a completely different experience altogether. Even though the city is a historic city and full of natural beauties but the experience here is different than other places. If you are fond of fishing then, there is no better place than St Augustine to enjoy your day with fishing at the deep sea. Yes, deep sea fishing at St Augustine is one of the most popular activities. The entire surrounding will covered with blue sea, and you will be in between to fish like a King. Fishing at St Augustine is entirely different experience. You will be on board with your friends and family and then fish at a calm and peaceful environment. The experience of sitting at a place away from all the mechanical sound is something all desire. Deep fishing in St Augustine is conducted by special tours where you will be provided with all the facilities and guidance. It is not important that you have to be an expert to fish at the deep blue sea in St Augustine. Everything that matters is fishing at place where there is no boundary.
The sightseeing of the blue is an added advantage at the Florida Sea. The historic city offers you the best moments of your life. So, pack your bag and enjoy your holidays with fishing at St Augustine and more.