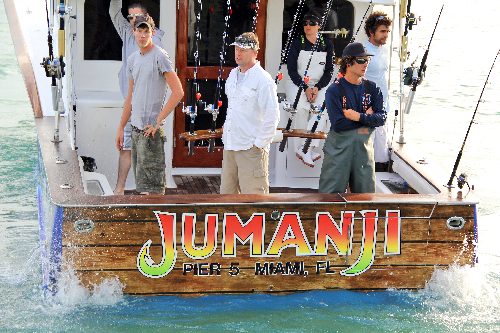 If you are planing a vacation or just visiting South Florida for the weekend, you can feel confident when booking your next deep sea fishing excursion with us.
How a Shared Charter Works
Shared charters give the opportunity for individuals to come together to lower the cost of their charter boat trip. Please book at least 1 to 2 weeks
before your trip. This will ensure your shared charter goes out on time. We need a minimum of 4 guest to go fishing, please keep this in mind when booking a shared fishing charter. In the event that we only have three you and the other guests can actually split the cost of the 4th person and still go out.
Approach to Catching Sport Fish
To accommodate all of our guests, we target fish that are hitting so everyone has a chance to reel in a prize catch. Our basic form of catching sport fish is trolling. We like to start of with ballyhoos and work our way to the county wrecks and then go slow trolling for bigger fish. There you will have a small area were over 27 sunken ships are located. We often catch cobias, permits, groupers, baracudas, mutton snappers, tunas, marlin, dolphin, golden amber jacks and giant groupers.
If you are interested in booking a private charter so you can stay on the wreck all day, put up kite to catch sailfish and do what you want to do, please look at one of our affordable
group charters
that can accommodate from 1 to 20 passengers.